When you hear that nine out of ten people suffer from headaches, you wonder why the number is so low. It seems like everyone deals with a headache sooner or later. Whether it's a migraine or just a mild stress headache, it's a pretty common type of pain.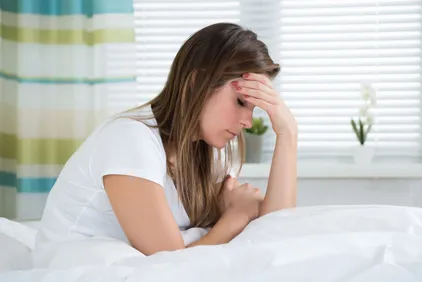 What Causes a Headache?
There are too many causes for headaches to list here. You can get a headache from loud noises, insomnia, eating a little too much sugar, skipping the morning coffee routine, physical, emotional or mental stress, or flashing lights. The list goes on and on and on.
Chiropractic care is largely focused on correcting misalignments in the back and neck, but this might not always be the reason behind your headache. In those instances, a chiropractor can recommend preventive care and lifestyle advice to help prevent further headaches. This could include nutritional advice, helping you to address vitamin deficiencies, a suggestion to drink more water throughout the day, or recommended stretches you can do in the morning to help prevent further discomfort. Of course, if your headaches are being caused by a problem rooted in your spine, your chiropractor can help you with that, too.
Examine, Diagnose, and Treat
Your spine is the foundation of your body's health. When your spine is in proper alignment, a lot of other problems tend to work themselves out. However, there's more to a home than its foundation, and there's more to your health than the spine alone. This is why a qualified chiropractor's knowledge of aches and pains throughout the body is going to extend beyond the spine itself.
It's all about finding the proper treatment for the problem. Sometimes, that's going to be manipulation of the spine in order to work out the kinks and get everything in proper alignment. Other times it will be a simple change in diet. Sometimes the best treatment for a headache is realignment of the neck, and sometimes it's going to be switching to eggs and toast in the morning instead of sugary cereals.
If you're looking for a chiropractor in Beverly Hills, get in touch with us at Beverly Hills Spine Center and let's see what we can do to get you functioning at your peak again.